Once you have the baby essentials you might find yourself looking for some "little luxuries" to make motherhood a tad bit easier. Its crazy the difference a simple baby item can make in your day to day life. If you are wondering what non-essential baby items are worth getting, then check these out!
When on the go, a portable sound machine makes nap time more manageable. Additionally, portable sound machines are so convenient because you can attach them to car seats, strollers, and bags! It's perfect for car rides and overnight stays. Portable sound machines are great for making any environment more soothing for your baby's nap time.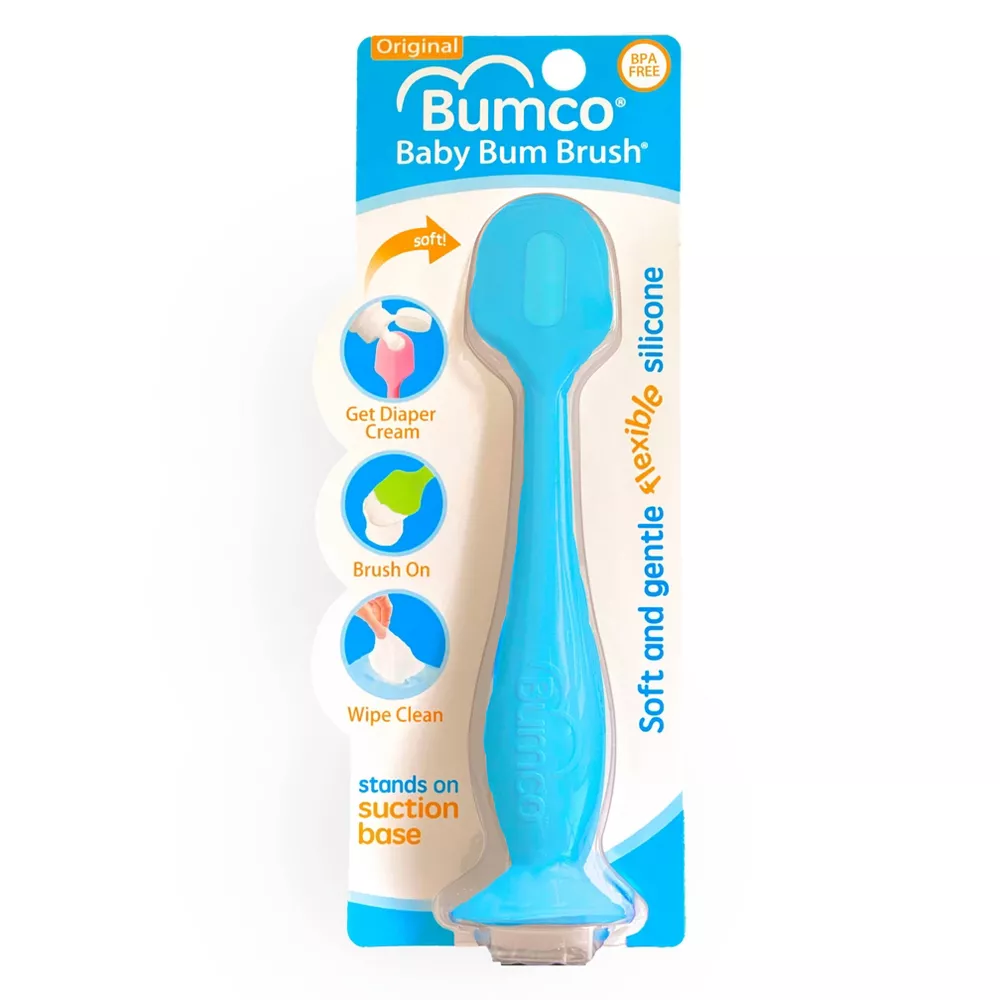 The Bumco Baby Bum Brush seems so silly, but it makes diaper rash cream applications a lot less messy! It's a diaper rash cream applicator designed to gently apply cream onto your baby's bottom. It's made with silicone that you simply wipe clean with an antibacterial wipe. Also, it has a suction cup base so you don't have to worry about diaper rash cream getting all over your furniture. I love that it keeps my hands mess free!
A splat mat is a washable mat designed to make clean up from mealtime and playtime a breeze! Splat mats can be used from the time your child is a baby and well into childhood. When you begin feeding your baby solids you will soon realize how much of mess mealtimes can be… Not only is your baby covered in food but so is your kitchen! It's nice to have a splat mat to place underneath your baby's highchair. It catches most of the food. All you have to do is simply shake out the food into the trash. Then toss the mat into the washing machine. Additionally, as your baby gets older you can use the splat mat to protect your floors during playtime and art/crafts.
At some point during the baby phase, you are bound to encounter the situation of needing to change your baby while on the go, but not having a good place to change them at. A portable diaper changing pad allows you to always have a clean surface to change your baby on, no matter where you are at. It's like having a personal changing station with you at all times. Also you can fill the changing pad with diapers and wipes and you are ready to go!
A silicone snack cup will keep your baby's mess from snacking at a minimum. I love using these to easily toss snacks into my diaper bag. The silicone material makes cleaning hassle free. A snack cup is perfect for little hands to hold onto. Also if your baby drops the snack cup it will help prevent food from spilling .
Before having a diaper caddy I found myself having to make countless trips into my baby's nursery for diaper changes (which I was never hanging out in). I soon purchased a diaper caddy and it was a game changer. I stored all the diaper changing essentials as well as burp clothes in it. It's so convenient to pick up by the handle and carry it all around the house with you. Something so simple can make a big difference in your day to day life.
What are some baby items you found yourself purchasing simply because it would be nice to have?