With the chaos of the holiday season, and all the focus on gifts for family, it is easy to forget about your child's teacher. Teachers work so hard all year long, and show up each day to give their best selves to your child. If you are going to gift your child's teacher with something this holiday season, keep the following tips in mind:
Keep the gifts practical
Teachers love homemade gifts
Consider how long your child's teacher has been teaching (they may be a veteran teacher and already have a cabinet full of "Best Teacher Ever" mugs!)
Teachers are often underpaid and underappreciated, and I'm not too sure why, they are literally responsible for the next generation of lawyers, doctors, entrepreneurs and so much more. While teachers often don't get the recognition they deserve, don't feel that is solely your responsibility this holiday season. You certainly do not need to go over the top, or buy/make anything extravagant, I assure you, anything you decide to give your child's teacher will be absolutely appreciated. Scroll through this list and find some inspiration for that special teacher in your child's life!
One thing about teachers, they will always find a need for clipboards! Teachers can throw one in an emergency go-bag with their class list and contact info attached or they can organize lesson plans on a clipboard for a substitute teacher in preparation for a sick day. Buy a white clipboard and let your child put their hand print on it with maybe a sentimental note like, "My favorite thing about my teacher is…" or follow the linked tutorial to make a beautiful personalized clipboard if that is more of what you are looking for.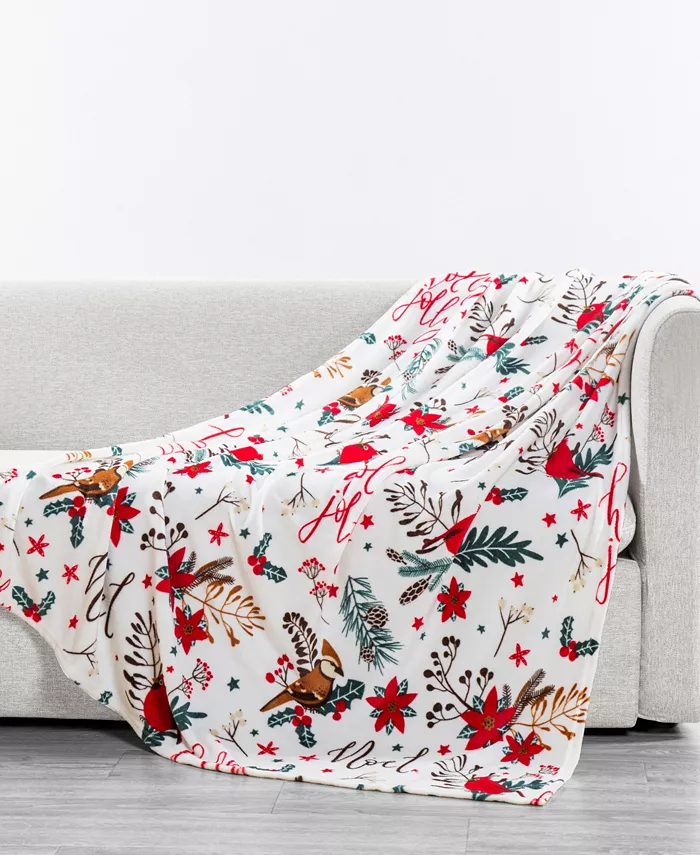 You can't go wrong with a soft throw blanket! Something about blankets, especially around the holidays, makes everything so cozy. There are adorable holiday specific throw blankets out there, or even some beautiful neutral and aesthetically pleasing blankets to use year round. Attach a gift tag with a pun, to make things even more fun!
Wine
Teachers like to unwind after a busy week at school, and sometimes that includes enjoying a glass of wine. When it comes to gifting alcohol, however, there is sometimes a fine line of what is appropriate and what isn't. Some teachers love to enjoy a glass of wine, and are open about this, while other teachers keep things more professional and don't discuss their 'extra-curricular activities.' Use your best judgment if gifting your child's teacher with a bottle of wine, but if you do, definitely accessorize it with a cute wine bottle holder like this one!
Between morning coffee or tea, and afternoon water – teachers are always trying to stay hydrated, so an insulated tumblr is a very practical gift! No matter how many cups like this someone may have, there is always room for one more. You can fill this with some chocolates or treats, add a festive gift tag and your thoughtful yet practical teacher gift is complete. There are so many brands that sell an array of styles and colors, so you are sure to find the perfect fit for that special teacher.
Tote Bag
Teachers always have things to carry to and from school, and then extra things depending on the time of year or lessons that are planned. You can't go wrong with a personalized tote bag, and it also makes for a practical gift bag if you choose to fill it with any other goodies. There are a few different cute options out there, so find one that fits your child's teacher's personality!
Baking Theme
If you know your child's teachers interests or hobbies, play into that for a holiday gift as well. These pot holders/oven mitts are so cute and also practical! Fill it with a ready to make pouch of cookies, or a small kitchen utensil like a whisk or spoon, to really complete this gift. You can also add a delicious treat from a local bakery, and now the teacher has something to enjoy while whisking up some fresh cookies this holiday season!
Cash
Although you may think it seems cheesy or impersonal to give cash to your child's teacher for the holidays, I promise you – the teacher doesn't see it that way. Teachers spend so much of their own money on classroom supplies and designing interactive lessons for your child, they will certainly appreciate a cash gift. Put the money in a festive envelope, attach it to some treats or a handmade note/craft from your child, and you are good to go!
While purchased gifts are great and so appreciated by all teachers, nothing compares to a handmade gift from your child! At the end of the day, teachers can buy a tote or mug if they want one, but they can not buy an original piece of artwork from your child.
There are hundreds of ideas out there, and you can scroll for hours to find the perfect handmade gift, or you can CLICK HERE and check out a compiled list of 10 handmade gifts for kids to make. In addition to that list, I also love the idea of creating a gift with your child's hand print, or even allowing them to draw a picture or write a letter to their teacher. Homemade gifts always hold a special place in a teacher's heart!
Gift Tags Complete the Gift!
If you already have a gift idea in mind, find a gift tag that includes a relatable pun, to put a smile on your child's teacher's face. You can attach a gift tag to some gourmet nuts and remind the teacher your child is "nuts" about them, add a tag to a candle that says "Nobody holds a candle to you" – so many options, I am sure there is something that will work for whatever gift you have in mind!
Something small, just to show your child's teacher you appreciate all they do, and to wish them a very happy holiday season, goes a long way. It really does take a big heart to shape little minds. While not expected, but certainly appreciated – show your child's teacher how much they mean to your family, by gifting them something this holiday season!