I have four children, but I'll let you in on a secret…never have I ever had a newborn baby in the Summer! All of my babies are either winter and spring babies so they were already in larger clothes as the summer months rolled around. My hat is off to Mom's who do postpartum in summer, but honestly the adorably tiny newborn baby clothes may be the silver lining. Here are some of my favorite clothing options for summer babies ranging from newborn up to 12 months.
Swimsuit for the First Beach or Pool Trip
For a little one's first summer it's all about coverage and sun protection to ensure they have fun, but stay safe! I love these little Caden Lane swimsuits for amazing coverage, but also the sweetest designs!
The zipper and snaps make these so easy to change diapers. Best part Mom and Dad can get in on the matching designs too!
Onesies to Keep Baby Cool
I mean what newborn doesn't already live in these, but for the hot summer months these are just iconic.
My favorite ones come in sets from Baby Gap and I love them because they are so soft and hold up well for hand me downs.
Summer Going Out Outfits
Seriously we all know there are so many fun gatherings in the summer from Memorial Day to July 4th, to Labor Day. These cute little Red, White, and Blue outfits from Cecil and Lou are the perfect closet addition to have baby ready for any backyard BBQ or family gathering.
Sweet Sandals
Okay so I truly don't think newborn feet should ever be covered up with shoes, maybe just socks when inside in air conditioning, but for a bit older babies here are some adorable sandal options.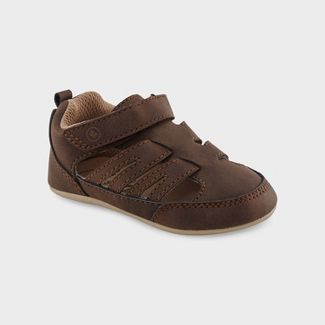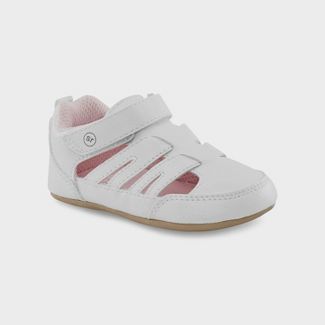 Cutest Hats for Sunny Days
A sun hat is a summer baby staple and these are just the cutest. I love these the most because they tie for when baby learns to pull hats off the best part they are water-resistant. This classic white is perfect for every outfit and occasion!
Summery Baby Blanket
Not exactly baby attire, but with the littlest ones a swaddle practically doubles as an outfit!
I love this Strawberry print for a little girl as it screams sweet summertime!
For a little summer guy, I loves this airplane print for all the summer travels!
I hope this fun list gives you lots of inspiration for an adorable Summer capsule wardrobe for your littles loves! Summer time is so sweet and even sweeter when your experiencing it with your baby for the first time!