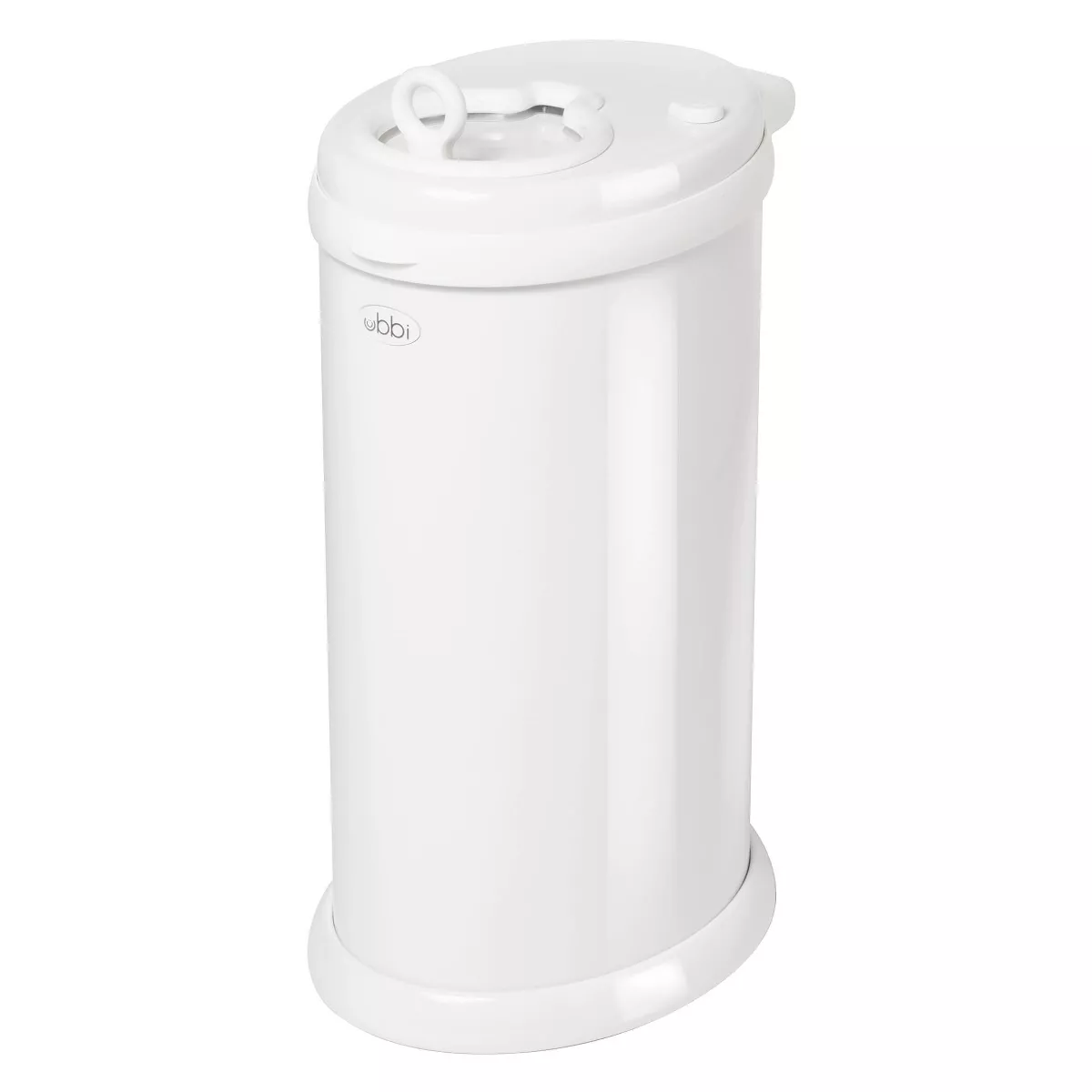 With my first daugher, who is now 8, I vividly remember the only diaper pail option was the Diaper Genie! I had heard such mixed reviews about it and honestly the little diaper bag refills I had been told were pretty pricey! I was and still am very budget minded so I opted to just go with a traditional pop up trashcan that did a great job holding lots of diapers and we would just change it regularly. This worked great until my little baby turned into a toddler. Little baby poops don't smell so bad, but toddler poops are a whole new ballgame.
Flash forward to when I was expecting my 2nd little bundle of joy and this trash can was trending! I knew I had to have one, but again I was budget-conscious and thought how can I ask my friends and family to spend $80 on a trash can when I'd much rather have a cute Mom robe and baby coming home outfit from Caden Lane!
Well, I'm hear to tell you that you deserve both!!
In fact, here is the cute matching set I'd get from Caden Lane right now! I love that the green is perfect for a boy or girl and this color is so flattering on Mom! Paired with the leafy greenery personalized blanket makes this a perfect Instagram worthy first photo together!
Now back to the Ubbi Diaper Pail, it is worth every dollar and the one I received at my sprinkle for my 2nd daughter has now held in the odors of probably thousands of diapers!
Honestly with 4 kids sometimes the trash bag inside doesn't get changed as often as it should, but you would never know because odors are sealed in!
Here are the top reasons to love the Ubbi Diaper Pail!
1. Seals in Odors!
Trust me when you have a newborn you might think this isn't so bad, but trust me the diapers only get WORSE! Invest early and get this diaper pail that will hold in the bad smells! Also this diaper pail can hold so many diapers! In those early days when you are changing diapers every hour or so this pail is big enough to accept the challenge. In the days when your toddler's diaper are repulsive this diaper pail is also up for the challenge of holding bad smells in until you can get them out of your house!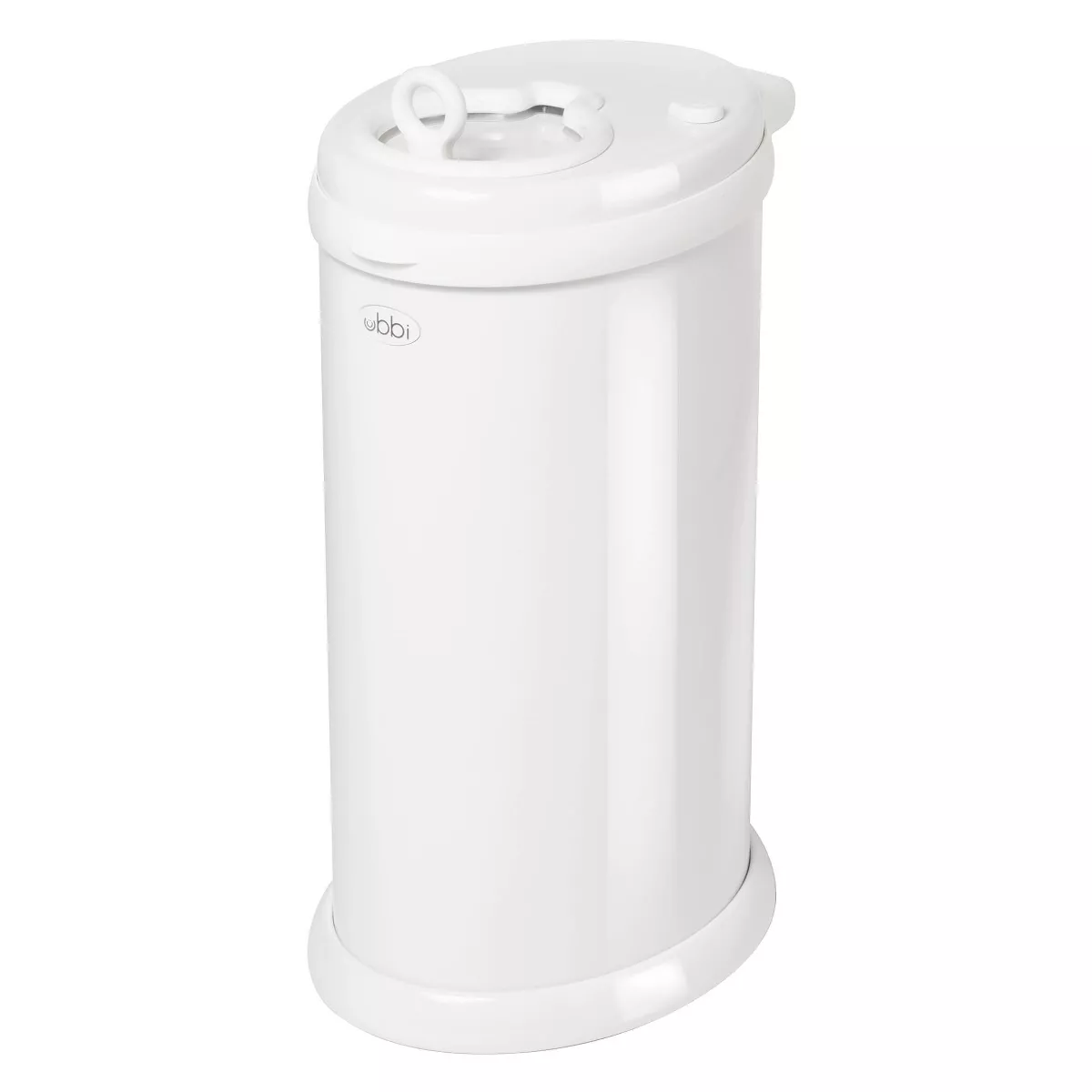 2. Uses Regular Trash Bags
This is a big one for me because I think it would be so annoying to have a diaper pail that only used a specific type of trash bag that cost about as much as the pail itself. We have enough to think about with a little one like buying diapers and wipes, who wants to have to remember to buy a special diaper genie bag. Seriously, I would venture to say the upfront investment of the Ubbi Diaper Pail is actually a savings because it uses much more reasonable universal trash bags.
3. High Quality
My pail has held up for endless diaper changes and I definitely plan on holding onto it to pass onto a family member or resell because it still has so much life left! I mean selling a trash can seems silly, but when one is this good someone will want it…TRUST ME! I have from time to time given it a good scalding with hot water and wiped down the inside with bleach to keep it as good as new.
4. Cute Colors and Designs
The one I actually got for baby girl #2 is the most subtle pink ever. In fact unless you know it has a hint of pink you can't tell, which is why I still use it in my little guy's nursery. Pottery Barn Kids carries it in White and Grey while Amazon has at least a dozen options to include patterns like Chevron, Rainbows, and colors to match or coordinate with any nursery!
In conclusion, I give the Ubbi Diaper Pail a 10 out of 10 stars! It is one of my nursery must-haves and trust me I tried to rough it with a normal trash can and my only regret is that I had just made the investment with baby #1!
Here's to nurseries that look and smell great thanks to the Ubbi Diaper Pail!