As your baby is approaching 6 months you're probably getting ready to start solids. Maybe you've been dipping your toe in around 4-5 months possibly with baby cereal or purées. But now as 6 months nears and your baby is showing all of the signs of readiness, you're ready to jump in with both feet! What a fun milestone! I'm sharing some of my favorite products and resources to help this season be as smooth as possible. We are going the route of baby led weaning (BLW) in our house so my resources will be from my experiences with that process but will be helpful for any mom no matter the feeding path you decide to take.
Must Have Products
Bibs
A baby learning to eat is MESSY! So you're going to want something to help protect from the flying bits of avocado, splashes of yogurt and smears of sweet potato. I've linked two of my favorite styles of bibs below- a silicone bib (easy clean up) and a smock style bib (plenty of coverage).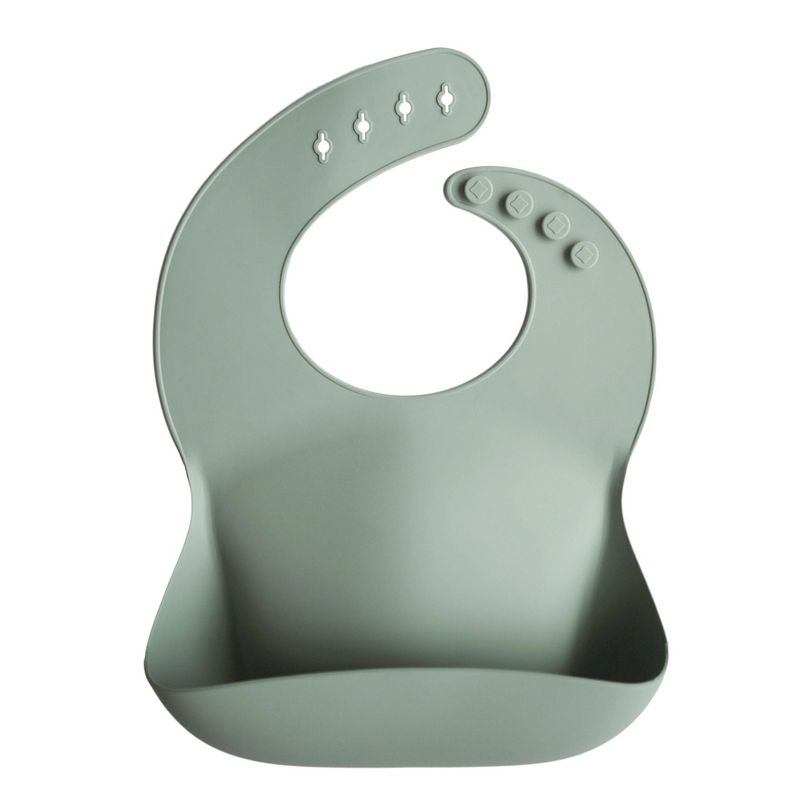 High Chairs
This is another pretty key item you're going to want when you get started with feeding. There are so many high chairs on the market but a few things you'll want to consider when purchasing are:
Cleaning- As I mentioned above, feeding gets messy so ease of cleaning matters! So be sure it's easy to wipe down and that any fabric can be tossed in the washing machine.
Adjustable- When you're baby is starting to eat solids they may still be pretty small. Ideally, the chair will adjust to fit them at different sizes. If the seat isn't adjustable, be sure the size is suitable for your little one to get into a good feeding position.
Length of Use- Many high chairs will adjust as your baby grows into a booster or child seat. This can be a helpful feature for future transitions and may be important to your family.
Cost- There is such a wide range in cost for high chairs so you can shop around to find one in your budget!
Check out this article from Babylist for the lowdown on some of the top high chairs!
Utensils
My favorite spoons (the main utensil I use when starting solids) are linked below. The same company does sell other utensils as well though if you're looking for more. I love that this spoon as dual sides for dipping and scooping. This means that for a lot of early foods they'll be able to get a bite no matter which end they try to use! I also love the size for easy grasping.
It's also totally fine for baby to just use their hands when getting started! This lets them explore the food and different textures freely and often allows them to get more food to their mouth. But using utensils for practice or preloading them and just letting baby actually put it in their mouth is great!
Favorite Resources
I don't know about you but starting solids wasn't just super exciting for us, it was also pretty overwhelming and a little bit scary. So I've linked a few of the resources that made me feel more confident and filled in a lot of gaps for me.
Solid Starts App
This app has been so helpful! They have a HUGE database of food that you can search. Each food gives information with pictures and sometimes video of when you can introduce it, how to cook and cut it to make it safe to eat for different ages and even provides some recipes for different items. This is all included in the free version, the paid version will also allow you to track which foods you've introduced and your baby's response. How to cut/prepare different foods safely to minimize the choking risk was my biggest question when starting solids and this app has been a lifesaver in that department!
In addition to their app, their website has a ton of other information as well as courses and guides you can purchase if you want more detailed information. Their instagram page is also a favorite follow for me!
Safe and Simple Baby Led Weaning
This was the book I read when getting started and I definitely recommend it. It gives a good overview without feeling too cumbersome. It also provides information on preparing different foods as well as giving information on the nutrition aspects of starting solids. It's a quick read and has many parts that I know I'll refer back to during our journey!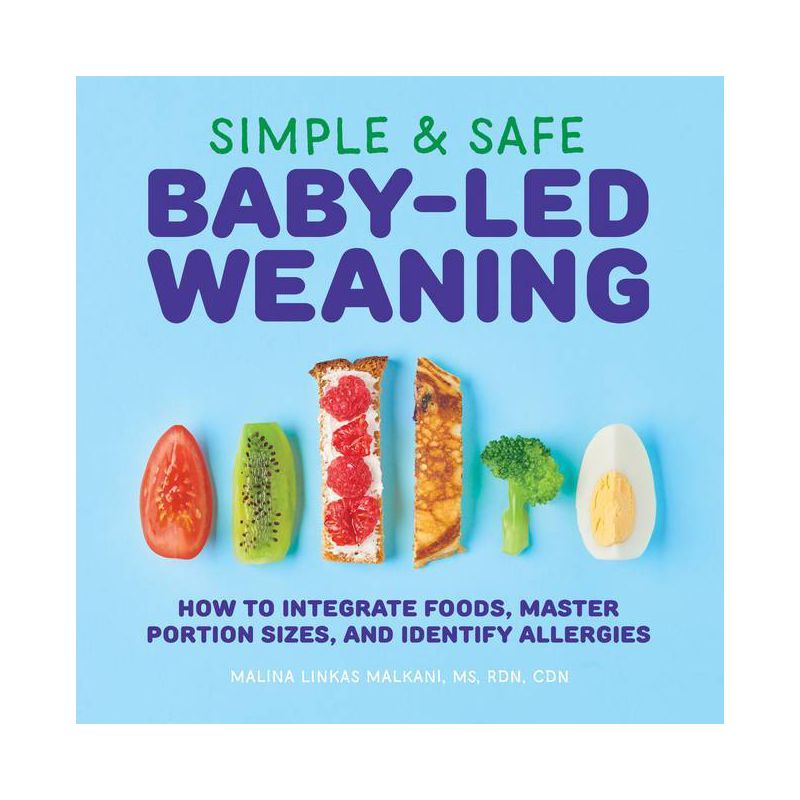 CPR/First Aid Class
This is a great resource for any parent at any stage but having this information when starting solids was particularly important to me. The risk of choking is low, but it is there. I wanted to be as prepared as possible to act and respond if the situation arose. You can often find local in person classes but if you're looking for an online option the Red Cross provides one you can complete on your own. Solid Starts- that I mentioned above also has a portion of their course devoted to infant rescue maneuvers.
However you decide to begin your baby feeding journey, I hope you found something here to make that process a bit easier (or cleaner!). If you have any must-have items to share with other mamas, drop them in the comments!