My toddler is a busy little bee these days and so the Christmas gifts I have chosen are designed to keep her busy, learning, and tuckered out by naptime!
Skip Hop 3-in-1 Push Walker to Toddler Scooter: Just Keep Rolling!
This gift will keep your little one rolling whether they start with it as a sitting scooter or are ready to truly take off. This scooter plays a cute song and comes in the most adorable styles for little girls or even little boys.
CL Nickname T-Shirt: For All The Names!
Our daughter has so many cute nicknames that this perfect would be perfect for our little "Pumpkin" and your little "Sweetpea" too! Or maybe you've got a little "Sis" or "Stinker" on your hands. Whatever the nickname these shirts can be perfectly customized for your special one! I can't wait to order one for our "Leigh Leigh"!
Animal Alphabet Puzzle: Keep them Thinking
Honestly, I love this puzzle because it is a bit of a challenge and your little ones can play with it multiple ways. The alphabet can remind parents to emphasize sounds like "A" for Alligator and so on, but the animals also make fun play outside of just the puzzle.
Play Kitchen: Just Like Mom and Dad's
This will be hours of fun and can be the BIG Christmas theme gift! Little girls (and boys) will love to cook, bake, and clean dishes just like Mom and Dad in their own little space! I love this design from Pottery Barn kids because it has a modern style in a compact design. I remember when we gifted my daughter her Pottery Barn kitchen one Christmas and how much fun she had mixing and making pretend pancakes on repeat.
Slippers: Stay Cozy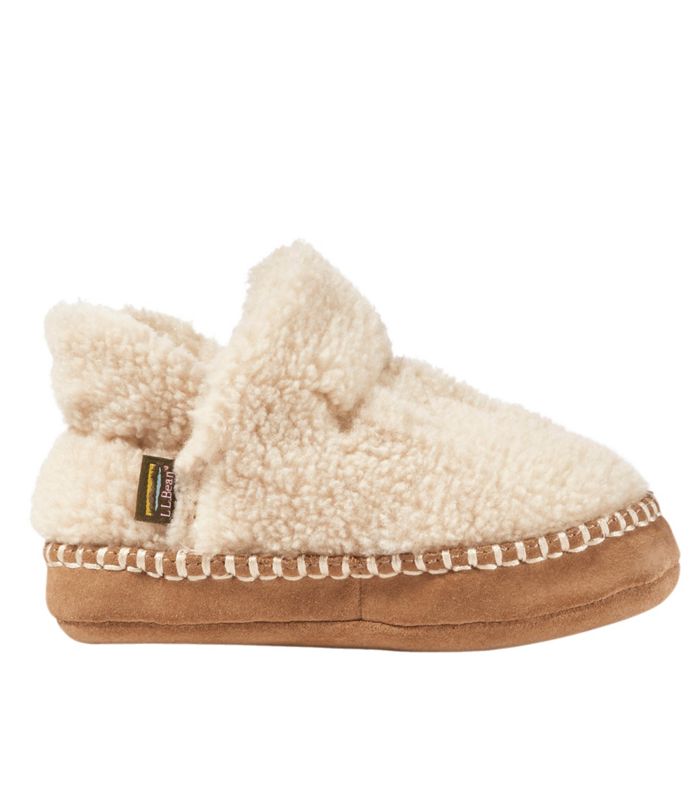 Keep your little ones feet cozy with these adorable slippers! I try to gift my girls something practical each Christmas and these check that box for my littlest daughter. I love that they come in three color choices and the bottoms seem sturdy enough that if we needed to pop them on to run an errand or grab donuts while in our jammies they would be perfect!
Fisher Price Little People Farm: Old MacDonald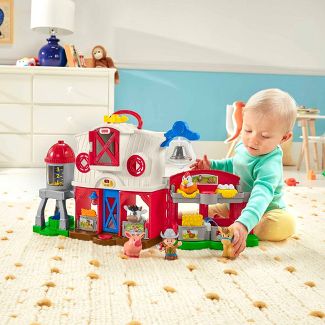 We are currently singing this song on repeat with my daughter and she is into all the animal sounds so this is such a fun Christmas gift that will just make that come to life!
Llama Llama Books: Rhyme Time!
We love Llama Llama books at our house and these have rhymes your little ones will never forget. I loved when my girls asked for these to be read over and over each night. Eventually they would be able to finish the rhyme with the correct word, which just warmed my heart. Put these books under the tree and you'll be giving bedtime memories too!
Bitty Baby: Love the Baby!
Having a baby doll is just a rite of passage and there is not a sweeter doll around than this one. You can select the gender, eye color, hair color, and even skin color that you would like for your Bitty Baby. Letting this little one join your family on Christmas will make your little one beam while teaching compassion.
Build a Bear: Stuffed Experience!
I love to gift experiences and I think Build a Bear is just the perfect experience for toddlers! True you might not need another stuffed animal in your home, but trust me this one will be different because you will have an experience with your little one while they build the lovey of their dreams. Whether it's a bear, bunny, moose, or a cute penguin like the one above you will stuff with love!
Color Wonder Sets: No Mess!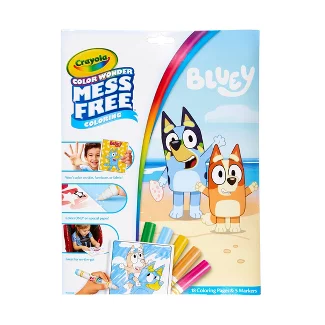 All the fun and no mess! Trust me these are lifesavers at our house. When my oldest girls play with markers this is a safe choice for my toddler. We love that they come in fun characters like Peppa, Cocomelon, Bluey, or even classic Nursery Rhymes.
I hope this list will inspire you to find toys that engage the creativity, energy, and wonder that are Toddler girls (and boys)! Also, I thought I'd throw in one tip I used when my first daughter was little. Between Santa, Grandparents, and other friends your little one may receive an overwhelming amount of Christmas gifts. If you can, store a few fun gifts away in a closet and bring them out on a snowy, rainy or even a sick day to spark joy!