Whether it's a birthday, anniversary, baby shower, or any other event chances are you want to make sure your gift is just as special as the recipient. Here are my current go to personalized gifts for a specific recipient or event!
Mother's Day/A New Mom
I am obsessed with these mugs by Peacock Prints and Clay the first of it's kind online, handprint boutique that allows you to create customized pottery featuring your children's handprints or footprints. Seriously, you can't get more customized and bespoke than this. Trust me when I say this will quickly become your favorite coffee mug and most cherished possession! Receiving the handprint kit and sending it back is a super easy process and the ladies are always helpful with any questions you may have. I created this beautiful vase for my Grandmother's 88th birthday because it was big enough to hold all 4 of our great grandbabies handprints on it!
Baby Shower/New Baby!
The Caden Lane swaddle blankets are my go to baby shower or new baby gift because they are truly something to be cherished! My girls have each had one as a baby now that they are 8, 6, and 3 they use them to play with their baby dolls so they are truly the gift that keeps on giving!
Father's Day/Husband's Birthday!
My husband is truly a SUPERHERO so this is the perfect personalized gift for the HERO in your own life! I can already picture my girls handing this to him for a bedtime story and him being blown away by how special this gift and memories will be.
Grandparents
My Mama, who was my Dad's Mom made the most amazing lemon pie that was always requested at any family gathering because it was the perfect light dessert after a huge family meal! I love that a gift like this could connect generations through a cherished recipe and yummy food.
Friend's Birthday
I love gifting my friends something special on their birthday and this bag will be something they take anywhere and everywhere! I use my bag for the beach, a weekend away, a catch all in our home, and even a grocery bag if needed. Trust me your friend will use this bag so often! The pockets on the inside make it even more functional.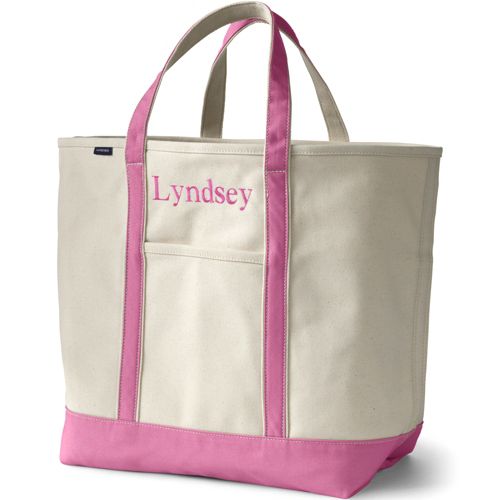 Kids Birthday
My kids love anywhere there is water so this personalized beach toy set is my go to gift for all the upcoming Spring birthdays! I love that kids old and young will have hours of play with this set and that the handle for the shovel can be personalized. As a Mom to four kids this will save so many fights….trust me!
I love receiving truly personalized gifts and it goes beyond the gift it goes to the thoughtfulness that the person gifting it went through to create it. Hopefully this gift guide gives you a few ideas for some special upcoming gifts!