Our family loves the beach…it's our happy place! Whether it's a beach on the actual coast or a beach at the lake we love soaking up a full day in the sun so here are some of my best tips and tricks for keeping the littles ones content while at the beach!
Bring Shade
Seems like a given right, but with littles you need to bring even more shade!
My family loves the Shibumi Shade for our entire family on a windy beach because it will flow and create lots of shade without the worry of an umbrella flying away!
But if you have littles you know they don't stay still long…so for my littles I love having a hat on each of them to create their own shade!
This Summer Essentials bundle from Caden Lane has the perfect hat that will give your little their own shade! I love this hat because not only is it waterproof, but the tie part helps keep it more secure on the boat or in the wind.
Also, for littles I love the Mambo Float pictured below, but with the canopy over it for added shade.
Keep the Routine…Loosely
So I say loosely because, I think when you're on beach time you need to be a bit more flexible.
In my experience having littles at the beach, they will have fun experiencing all the new sights, sounds, textures, smells, and even taste, be sure to try to keep their sand consumption to a minimum. Be sure to really narrative everything they are doing to really make it even more educational!
Use the bucket and molds in the CL essentials bundle to create a cute little sandcastle village and have fun letting your littles smash and stomp whatever you build too!
Once they have exhausted themselves they might be a bit overstimulated for a nap, but that is when you can go to a tried a true method for getting them to sleep like nursing, walking with them in a Ergo carrier, or best yet a stroller ride on the beach!
Bring Lots of Snacks and Extra Water
Seriously nothing ends a beach trip quicker than a hungry baby, or worse, a hungry parent. Come prepared with extra snack and water! I say extra water because sometimes you need extra to rinse paci's, eyes, or hands for snacking.
Aside from our go to Goldfish crackers I love having containers of fruit like watermelon, cup up grapes, and little applesauce pouches for beach snacking.
Parent's need great snacks too so I love having a bag of Boom Chicka Pop and some yummy sparkling waters for hydration.
Pack the Fun
The CL essentials pack has the cutest bucket, shovel, and molds that are sure to bring the fun, but I'm also loving the Sandy Beach Doll for my girls this summer!
Seriously this doll is going to be a game changer for hours of beach fun! We love taking Barbies to the beach, but I know the Sandy Beach Doll will hold up so much better and be fun to play with day after day!
For my little boy, I'm grabbing a used Tonka truck so he can make tracks on the beach and roll it all over.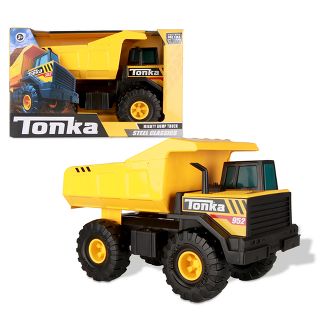 Soak it in and Capture the Memories
Grab a disposable camera or a Instax and snap some candids that will be fun to look back on. Have your kids take the pictures so you are in them. I am loving the Caden Lane family matching swim because they will make all your memories that much more adorable.
With all the patriotic summer holidays coming up I'm loving the All American family matching swim.
I mean how cute is this little tankini set for Baby Girl! The full family matching is even cuter and perfect for Memorial Day, July 4th and all summer long!