These days when it comes to baby products, there are SO MANY things! Every mom in your life has their favorite brands, the things their kids hated, the "only thing that worked," so on and so forth. Well, I'm here to add to that chaos (I'm kidding, I'm kidding). When I look back on my pregnancy, the stress was endless making sure I had everything just in case. As a first time mom, I had no favorites and was overwhelmed by the amount of choices and the recommendations that were being thrown at me on a daily basis.
The first thing I want to remind you of is that *stores exist* and if you're worried about taking your baby into a store, same-day pickup is a life saver. What I mean by this is you don't need everything ahead of time and it's okay to wait and see what your baby needs. After all, all babies are different and unique in their own ways. Below I've compiled a list of the things we've bought *after* our baby girl was born that we absolutely couldn't live without.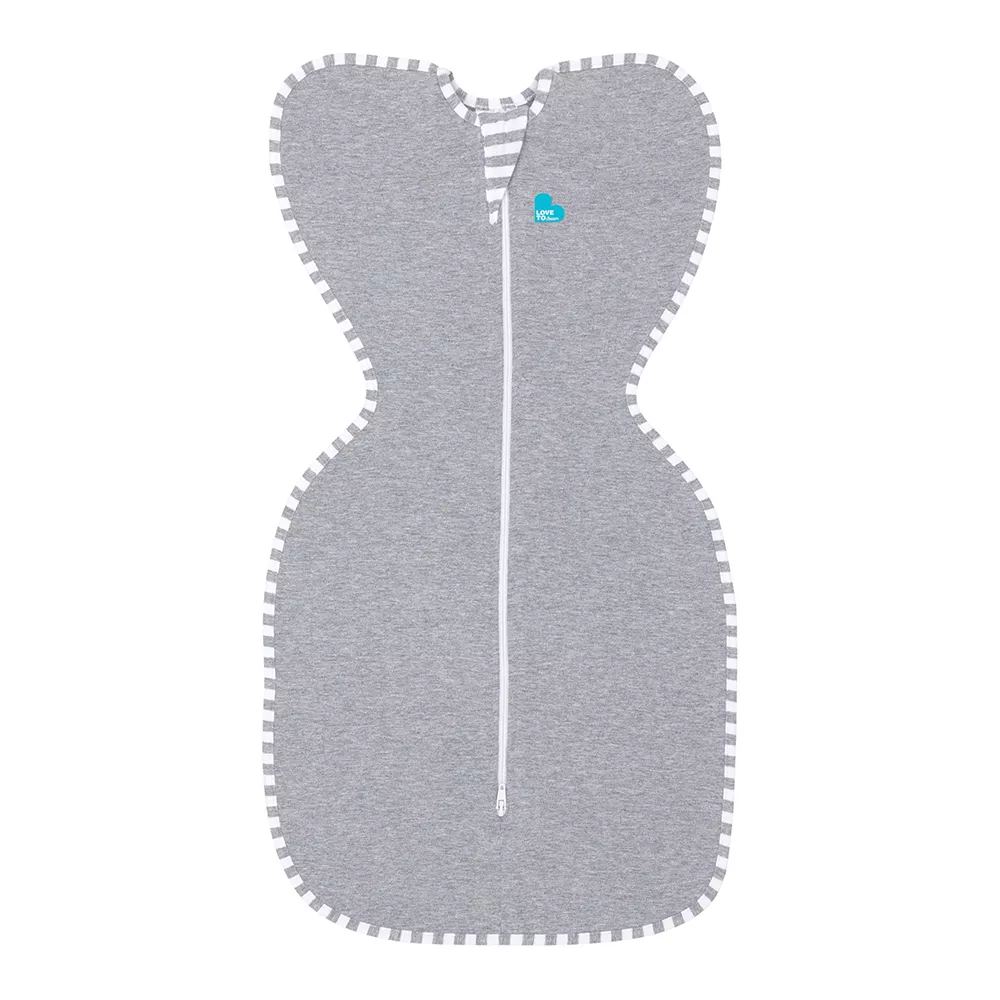 When we first brought our girl home from the hospital, we tried to swaddle her and she hated it. Add to the fact that we simply weren't good at it and no one in our house was getting more than an hour or two of sleep at a time. I noticed when my baby did sleep she loved having her hands up by her face. I hopped on Amazon and quickly found the Love to Dream Swaddle Up and she loved it.
The swaddle is a super easy zip-up and is tight on the body to apply a gentle compression and comfort. Her arms were up which kept her comfortable, but not out as to avoid her newborn startle complex waking her up. I will warn that she became frustrated with this swaddle after she learned that she could suck on her hands. Having her hands so close to her face, but not able to get to them, just made her angry. But, for the 2-3 weeks that she wore it and the amount of sleep that we were able to get during that time, it was worth the money.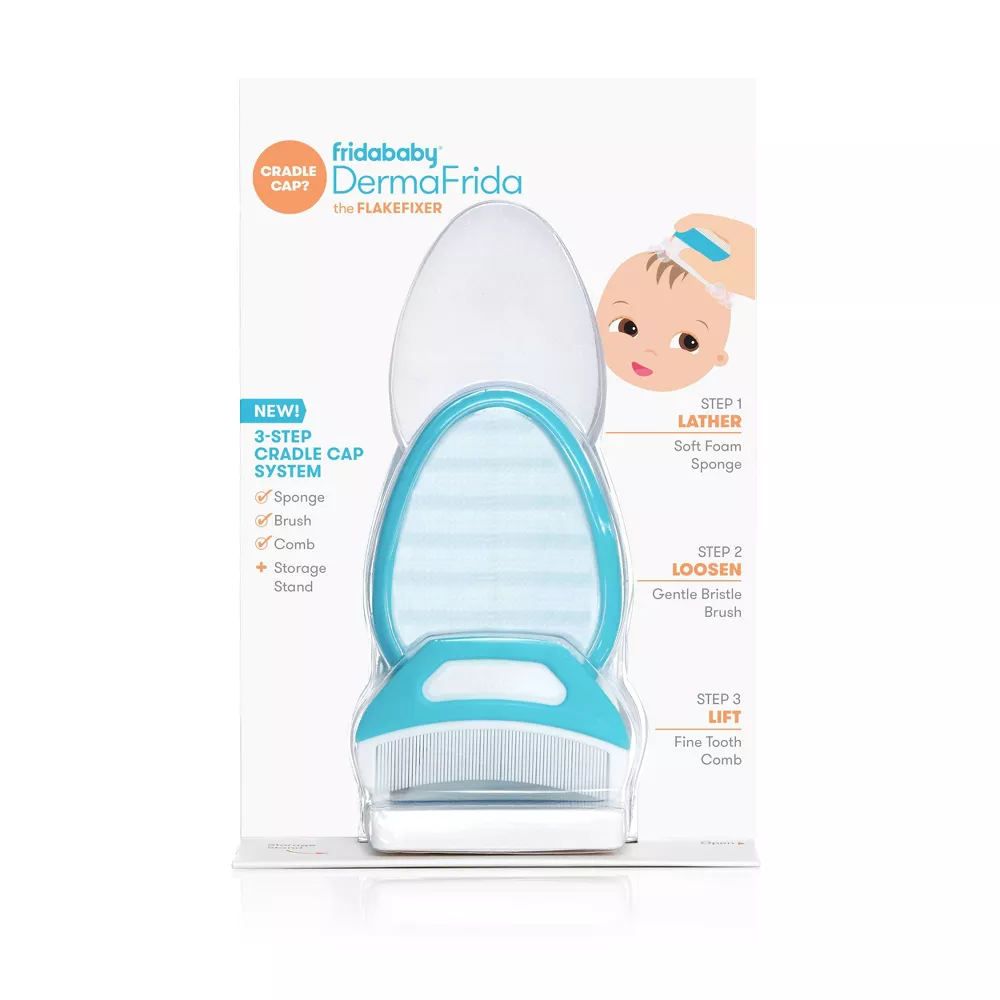 Would you believe me if I told you I didn't know cradle cap was even a thing? My baby was born with a full head of beautiful brown hair, so when I started seeing little flakes I was confused. I didn't think babies could get dandruff so early. Well, to my surprise it was simply baby dandruff, otherwise known as cradle cap, and I didn't know what to do. I wash her hair, so what else was there to do? All hail the internet because after about 3 seconds of searching we found the FlakeFixer and it has essentially erased all traces of the cradle cap from her head.
Essentially how this works is you take the soft side of the sponge and some soap and gently wash their head. You then take the bristly side and do a *very light* scrub to break up the clumps that have formed. Finally, you rinse and take the little comb to brush away the flakes. After a few washes, the cradle cap was gone and now we just use it for some light maintenance!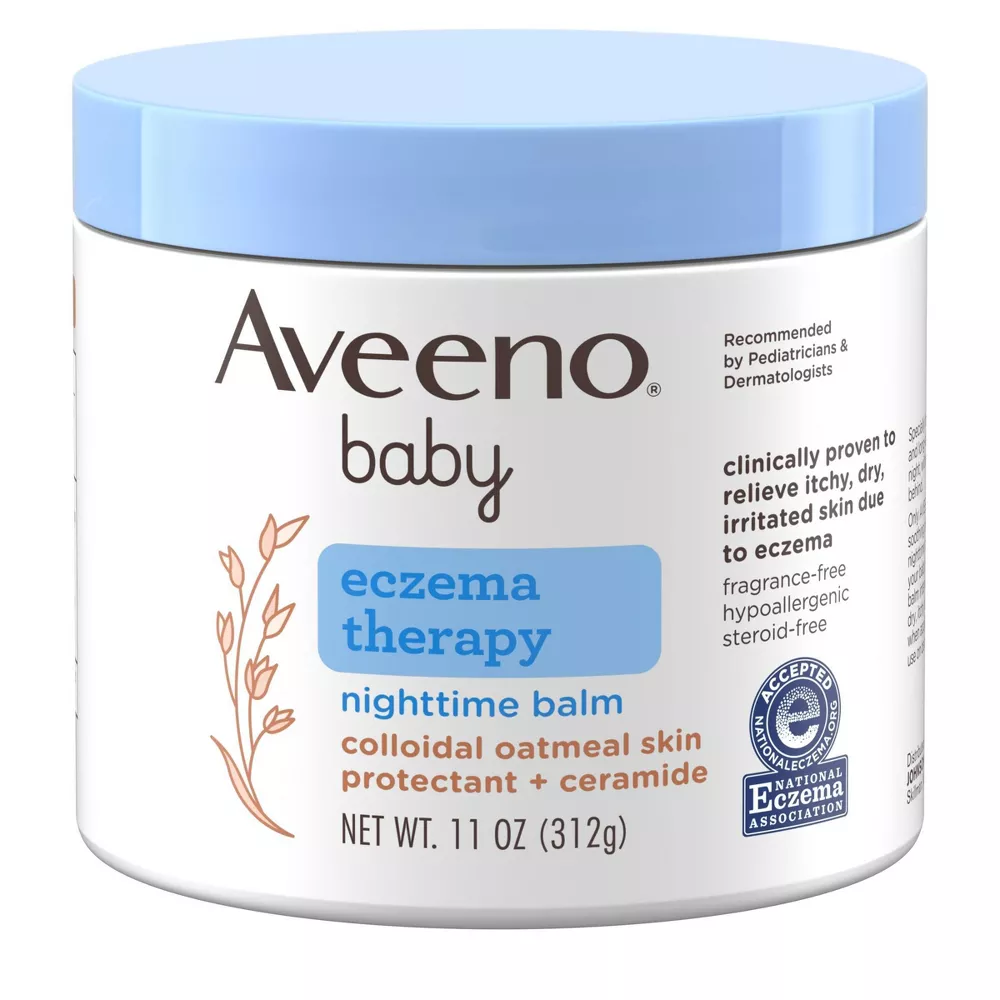 Another thing I had no idea about? Baby eczema. I could swear I read somewhere that babies don't develop allergies so early, but apparently I need to more thoroughly check my sources. Our baby girl was born with some newborn acne, but when her whole face suddenly became red, raised and inflamed at about 3 weeks we were terrified.
After a visit to our pediatrician it turned out she had eczema and when the hydrocortisone cream she was prescribed wasn't taking it away, we began some trial and error of our own. We quickly stumbled upon Aveeno Baby Eczema Therapy and the whole line has worked wonders on her skin. The nighttime balm combined with the soap during her bath and the regular lotion during the day took away her eczema within a week or two. 
Before our baby was born I would see this advertised and recommended EVERYWHERE. TikTok, Instagram ads, mom groups, you name it. If you ask me if it's worth the hype my answer would be absolutely. After our baby's eczema cleared up, the nighttime balm became a little too much for everyday use, however we wanted something to keep her moisturized to avoid another flare up. I also read that this ointment could clear up any lingering newborn acne, so I figured it couldn't hurt.
Within a week, our baby's newborn acne was almost completely gone. She had acne all over her face and currently as I stare at her now I see maybe two or three little pimples. This ointment is so hydrating without being oily and though maybe a smidge pricier than other lotions and ointments on the market, a little goes a long way and I will be a customer for life. 
When you look online or in some mom groups, etc. there is a lot of controversy over gripe water. It's not necessarily that it's bad, just a lot of what you may find is that it's useless and doesn't do anything. There are some sites that also claim that it may alter a baby's digestive system, but it's important to always check the credibility of the site. Certainly, you should always check with your baby's pediatrician before supplementing with anything.
Now that I got my disclaimers out of the way, gripe water has been effective for us. Due to some feeding issues in the beginning, we've had to supplement with formula which has caused some issues in the poop department. Occasionally adding some gripe water to her bottles has helped keep baby girl a little more regulated and comfortable.
If you're thinking of adding pacifiers to your baby registry, stop right now! I am not overexaggerating when I tell you I knew nothing about pacifiers and essentially every one I had before our baby girl arrived is currently sitting in a bin, completely useless. While I wanted to avoid pacifiers as long as I could, our girl struggled with feeding for the first week of her life due to some pretty severe tongue and lip ties. She also struggled with feeding during the time it took her to heal which caused her a lot of stress and anxiety, making soothing her an olympic sport.
We needed a pacifier earlier than expected to help her calm down and, after working with a lactation consultant and physical therapist, landed on the Evenflo Pacifier. While there are so many "cute" pacifiers on the market, you need to pay attention to the nipple shape, especially if you're breastfeeding. If you wouldn't want your nipple to come out looking like that, it's not a good one.