Is there anything cuter than a freshly bathed baby wrapped up in their cozy little towel? I think not. We do bath time every day at our house. I know a daily bath isn't for every family. But we love using it as the start of our bedtime routine! After giving roughly 230 baths in the last 7.5 months, I've definitely developed some must-haves to share.
Favorite Bath Seats
For the newborn stage I loved this Angelcare bath seat. It's easy to put in any tub (or large sink). And I felt like it fit our little guy well even when he was young. For a newborn, you might put a plush washcloth or a hand towel under them to make it more comfy but it works fine as is! I also loved how easy it was to just toss in the car and bring with us when we travelled to the grandparents house. It made bath time "on the go" much easier!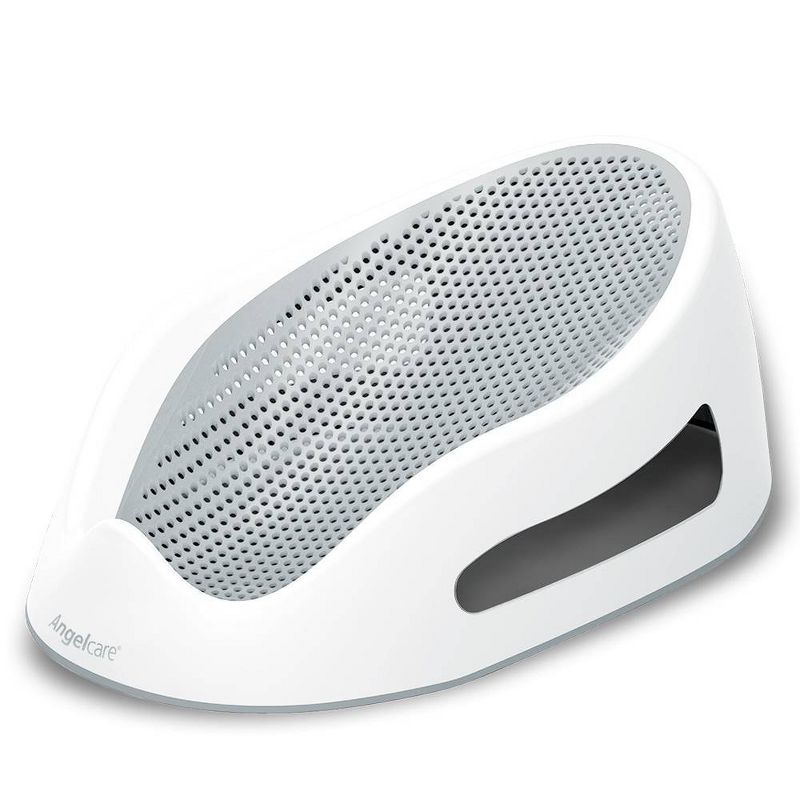 After he grew out of this seat, we moved him into the Summer Infant My Bath Seat. This one lets him sit up in the tub. He loves it! He loves being able to reach and grab for his toys, have a good view of what's going on and be upright. It was super easy to attach to our tub so if you need to take it in and out for company or other reasons it's totally manageable!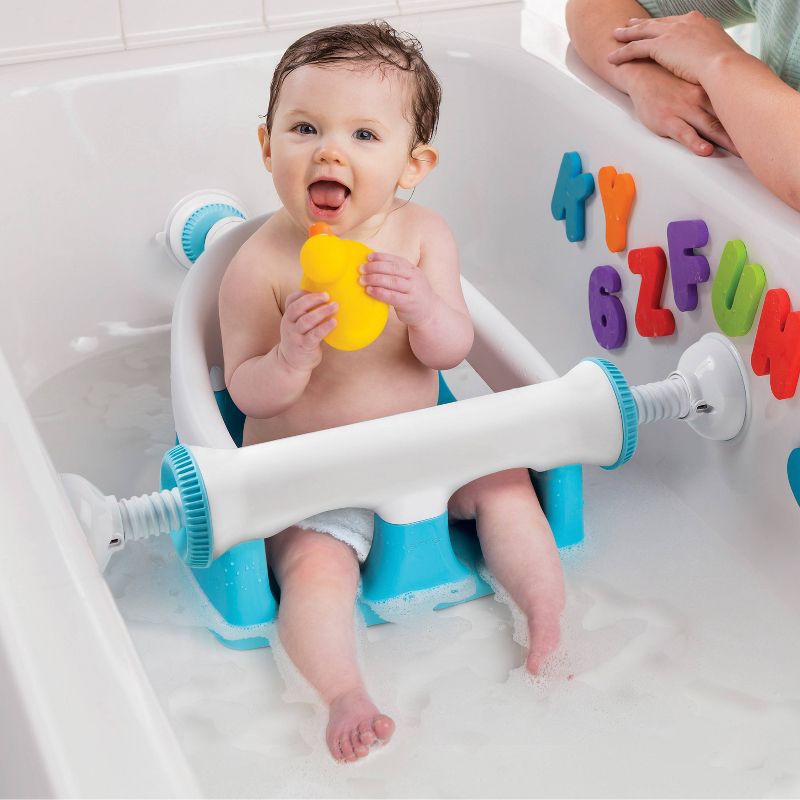 Getting Clean
We don't actually "wash" our little guy every night- some nights we just hang out and relax in the tub. But for the nights we're a little more focused on getting clean I've got a few items I always reach for.
First of all, super soft washcloths! You can for sure use a regular wash cloth on a baby if you don't want to buy one. You don't have to buy special baby washcloths with cute patters in baby size like the registry lists imply. But if you ARE wanting something more delicate and gentle, I love these from Burt's bees and this simple but soft muslin pack from amazon.
Next up…soap! I love this Honest, unscented wash. My baby's skin did well with it and it didn't seem to cause much irritation if it accidentally got in his eyes. They also have some scented ones that would be nice as well if your baby's skin doesn't mind the added fragrance.
Lastly is the Frida Baby Scrubber. We got this to help with his cradle cap as a newborn but I still love it to wash his hair and to help clean under his finger nails. It has a suction cup so it can be stuck on the side of the tub when you're not using it and comes with a travel case if you want to bring it with you.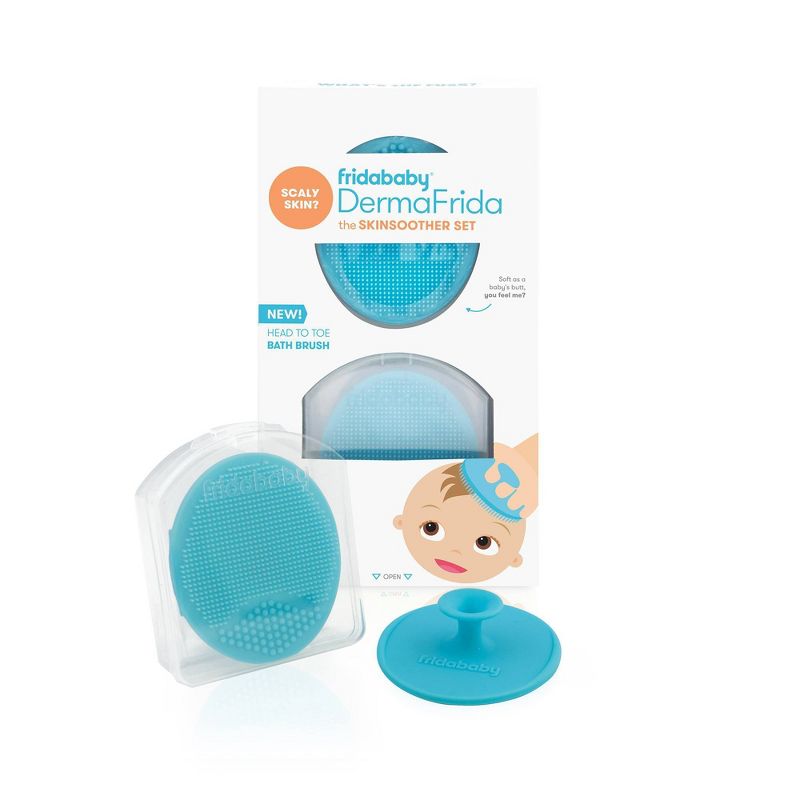 Safety
Rubber Duck Water Thermometer- This has been so helpful in making sure our little guy's bath water is just right! Plus every baby needs a rubber ducky for bath time right? There are several of these out there but I like this one from Dreambaby. It shows the temperature in Fahrenheit or Celsius and also has color code light indicators. It will flash red if the water is too hot and it will flash green if i's too cold. If it's not flashing you know it's in the just right range. You can set the parameters for when it will flash, but it automatically comes programmed to flash red at 100 degrees Fahrenheit.
Bath Spout Cover – These silicone covers for the spout of the bath are a great way to keep your little one from bumping their noggin once they're more mobile in the tub! We aren't really in that phase yet but we have one so that we're ready when we are.
Extras
Knee/Elbow Mat- If you've given a baby a bath you know that it can be super uncomfortable to kneel next to the tub and lean over the edge on your forearms. Before I was even pregnant, a fellow mom showed me these and it was one of the first things I added to the registry. It makes it so much more comfortable to do bath time! My husband loves it and so do the grandparents when they're on bath duty. They also have little storage pockets for bath toys or supplies.
Bath Toys- There are obviously a million bath toys on the market but two of my favorite are some classic stacking cups and then these little float and play toys. Unlike so many of the squishy plastic bath toys that get water in them and then mold that you can't clean, these are a much cleaner option.
Bath time is one of our favorite times of day. It is a sweet time to giggle and laugh and recover from the day before we get ready to say Goodnight. These items all make bath time more enjoyable for our family and I hope they do the same for yours!