I don't know about you but I don't find myself with loads of time for an extensive makeup routine these days. More often than not, my makeup is being done with my 11 month old pulling on my leg, trying to get into every cabinet in the bathroom or climb into our shower. So I have become a pro at the 5 minute minimalist makeup routine. It's got the basics and helps me feel put together without taking much time at all! So what are the must-haves for every mom looking for a simple makeup routine?
1. SPF
Ok this is for everyone, not just moms. But the first layer of my routine is my SPF. You should definitely be wearing SPF daily. Whether that's added in to a tinted moisturizer or foundation or it's by itself, your skin will thank you! I have 2 different ones I like to use depending on the day/look I'm going for. I like the Supergoop Unseen SunScreen for just an everyday fresh look and I like the Tula protect and glow for those days I want a little more of a dewy look.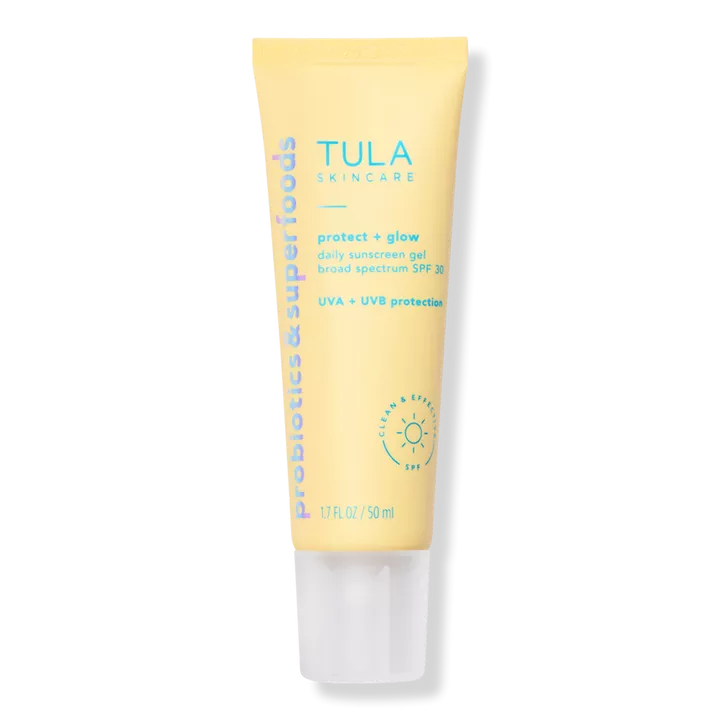 2. Primer
A good primer does a few things that I appreciate as a busy mom who DEFINITELY doesn't have time to be reapplying makeup multiple times. It helps to smooth skin and decrease the production of oils throughout the day. So it give you a better canvas for your makeup to adhere to and also helps it to look fresh longer. My absolute favorite primer is this blurring and moisturizing filter primer from TULA. The one I use is sheerly tinted (I don't use foundation so I like this) but they also have a non-tinted version as well. It makes my face look much less tired than it is!
3. Concealer
So this one might be third in the order of application but it is first in my mama heart. I don't know that I'd ever truly had dark circles under my eyes until motherhood. I heard them talked about but apparently had always just been too well rested to have experienced them myself. But it is now my new best friend! Even if I don't have the dark circles, my eyes just often look tired and concealer helps brighten and perk them up! My preferred concealer is Tarte shape tape because it offers great coverage AND the tube lasts forever!
4. Add a Little Color
Now that I have a fresh face canvas, I like to add just a little color with blush. Now I'll be honest and tell you that my favorite product here is no longer sold- I really love the Too Faced Peach Perfect that is a combination powder that has blush, highlighter and bronzer but all mixed together so it gives the most delightful color and glow. So I apologize that I cannot link this. But this step just needs your favorite pop of color- whether that's your favorite blush for some rosy cheeks or a bright highlighter for those cheek bones.
5. Lights, Camera, Lashes!
I think we can all agree, adding mascara gives your eyes the pop they need! If I'm ever really in a pinch, just throwing mascara on can make me feel so much more "ready." My favorite is the Tarte brand Lights, Camera, Lashes mascara- it is the best! It gives good definition, isn't clumpy and adds great length!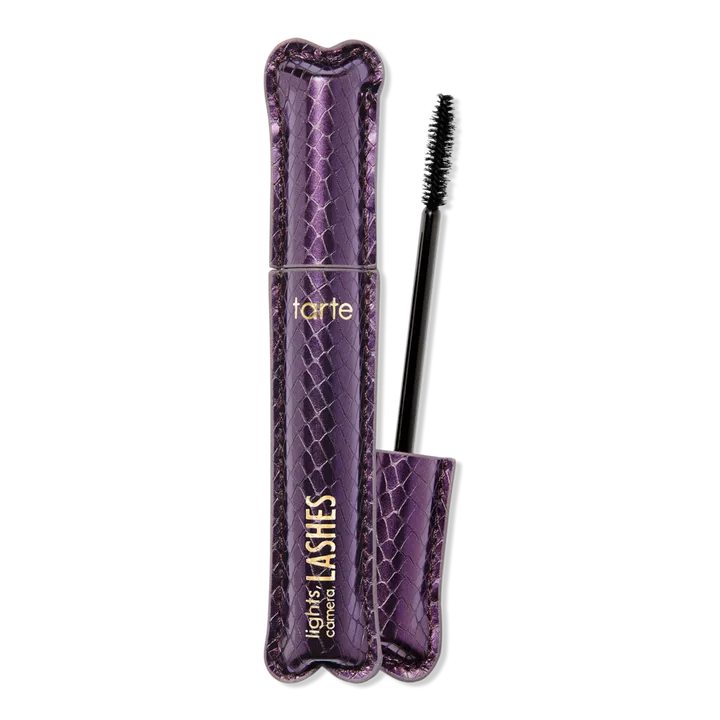 6. Last But Not Least…Lips!
Everyone has their own preferences when it comes to lip wear but it can definitely take a basic makeup look to the next level in my opinion. Whatever you prefer…lipstick, lip gloss, lip stain, you name it! My preference is this conditioning Beauty Counter lip stick in petal for an everyday option. It is silky and almost feels like wearing chapstick- not sticky at all! And there are tons of colors!
Voila! Ready for the day and feeling a little bit less like a mom zombie and a little bit more like a put together mama. Now I'm no professional and may not look ready for the Oscars but these 6 products definitely help me look less tired and feel more confident and really do only take me 5 minutes. So head off to Sephora, Ulta or your local drug store to find your favorite mom makeup basics!